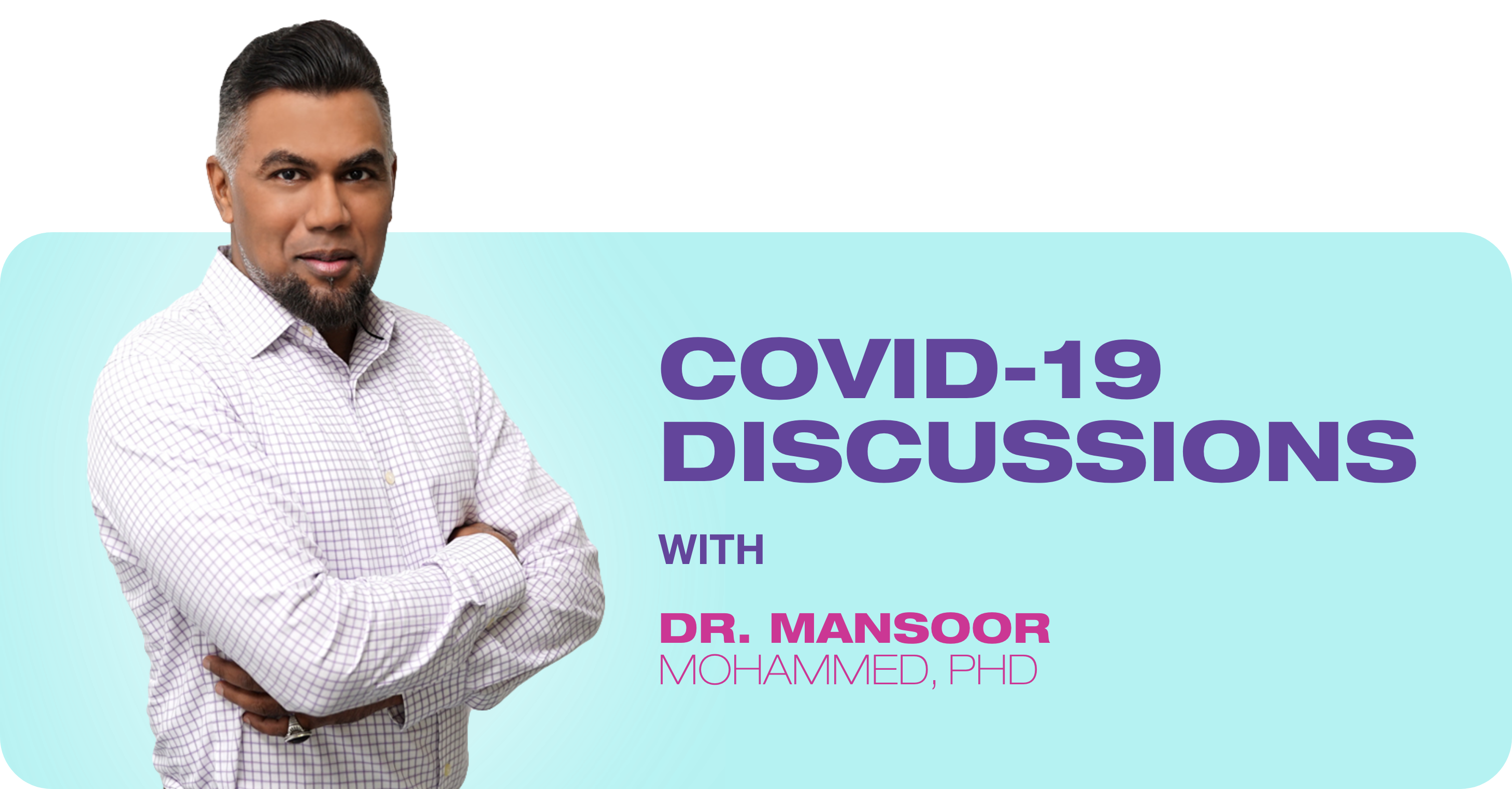 Important Information Regarding The Novel Coronavirus Global Outbreak
Welcome to The DNA Company's official information page regarding the novel COVID-19 global outbreak. Below, you will find information regarding the status of our operations as well as our continuing innovative approach to educate and empower individuals around the world during these unprecedented time. We will update this page as frequently as necessary with new developments. We encourage you to check this page regularly for new updates with regards to the global outbreak.
To sign up for early access to NextHealth's COVID-19 App, visit www.thednacompany.com/pages/nexthealth
The Official Position of The DNA Company on The Novel Coronavirus Global Outbreak
Our President and CSO, Dr. Mansoor Mohammed, Ph.D. has written a comprehensive statement with regards to the novel global outbreak. Please note, the DNA Company is not a primary healthcare provider and is unable to provide any medical advice with regards to the current outbreak or in general. This statement is meant solely for educational purposes and is not intendedas therapeutic or diagnostic advice. All diagnostic and treatment decisions returnto your licensed primary healthcare providers.
Last Updated: May 22, 2020
May 22, 2020: DNA TESTING RESUMES MAY 25. The DNA Company anticipates that its testing lab will return to full normal operating procedures with respect to saliva testing on May 25, 2020. We will be monitoring the situation at the governmental level very carefully for potential future disruptions or shutdowns to the testing facility in light of progressively lightened measures with respect to COVID-19. Should any additional disruptions arise, we will update this section as well as our website accordingly. For those looking to send in their samples, we are now accepting samples for testing and analysis.
May 5, 2020: We are anticipating a resumption of testing services in the coming weeks. Clients are welcome to purchase our testing products and we will prepare them for submission and notify them when the tests are sent out for analysis. PLEASE NOTE: We are currently experiencing significant delays in fulfilling Youtrients orders due to the current pandemic. Youtrients clients can expect up to 15 business days of delay due to continuous supply chain and logistical delays. We hope that as the restrictions begin to ease in the coming weeks, these delay times will gradually reduce and return to normal service.
April 2, 2020: We have been deemed an essential service based on the government of Ontario's declaration of essential services. However, we have adjusted our production schedules to ensure our employees are safe and interaction between employees has been minimized. We continue to operate our compounding facilities to service our valued clientele. Please be advised that we continue to experience delays of up to 10 business days for Youtrients clients due to delays in the supply chain.
March 23, 2020: Youtrients subscriptions may currently experience delays of up to 10 business days for delivery of their supplements. We are working closely with our logistics partners to monitor the situation and reduce the length of delay as much as possible.
March 16, 2020: Saliva sample analysis is currently paused indefinitely. Our laboratory partner has paused business operations indefinitely based on regulatory recommendations. At the current time, there is no confirmed date for resumption of normal business operations. All other services are operating within regular schedules. Samples received during this period will be held at our facility in Mississauga, Canada until normal business practices resume at our laboratory partner's facilities.
PLEASE NOTE: If you have sent your saliva sample in the last 45 days, your sample is fine and stable for up to 6 months under room temperature. It will be tested as soon as normal business practices resume. You will NOT need to send in another sample at this time.